Blog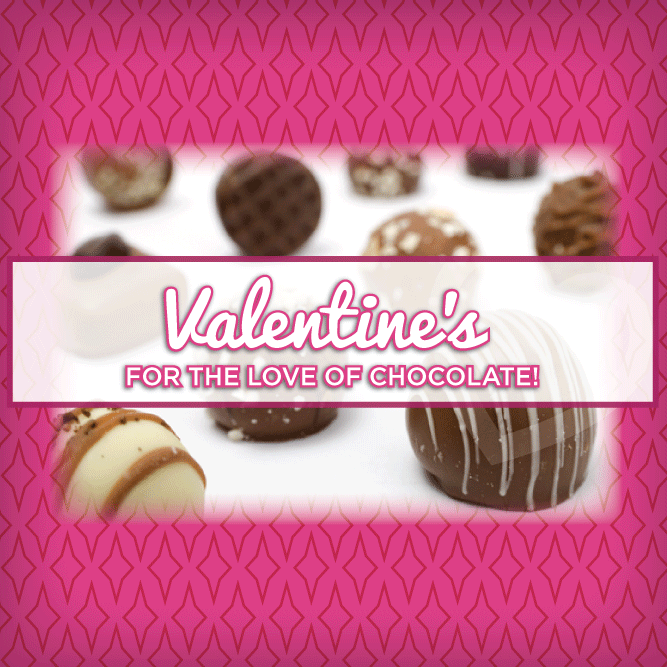 Why celebrate your Valentine on just one day? Stretch it into a week and include our For The Love of Chocolate Tour! On two special days we're offering the Twin Cities' only Chocolate Tour! Join us on Saturday, February 8 or Saturday, February 15, to sample the best chocolate delicacies Minneapolis-St Paul has to offer. Learn from local chocolatiers about the history of chocolate, their process and production, and how to taste their irresistible creations.
Treat your sweetie to chocolate dipping sauce, sipping chocolate, gooey turtles, honey bon-bons (burnished with 23k edible gold leaf!), and to truffles that Oprah Winfrey described as the "best in the country, possibly the world!". Trust us, they'll be a treat for you, too!
We have two departures each day, and space is limited. Don't miss out!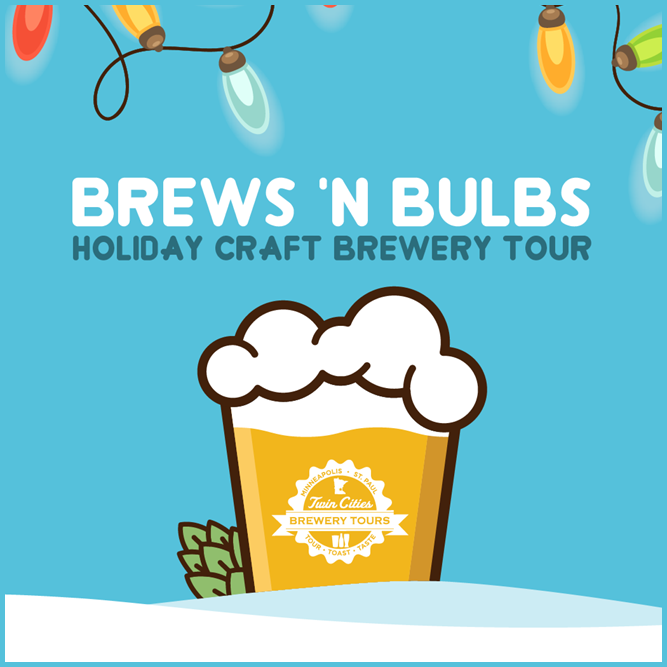 'Tis the season to be merry!  Come enjoy two Holiday traditions at once, beer and holiday lights.  
In-between tasting the seasonal and flagship beer selections at three different breweries, we will take the warm luxury motor coach through award-winning lights. While viewing these lights, you'll have fresh holiday popcorn from Candyland that would pair great with any seasonal brew on tap.  So, make sure you get a growler to go at one of our brewery stops!
A stop at Rice Park is a great photo opportunity right in the mist of the twinkling lights.  The tour will conclude back at the starting location, where you will be able to grab another pint, sit back, and reflect on the amazing way you just enjoyed local brews 'n bulbs. Click here to book.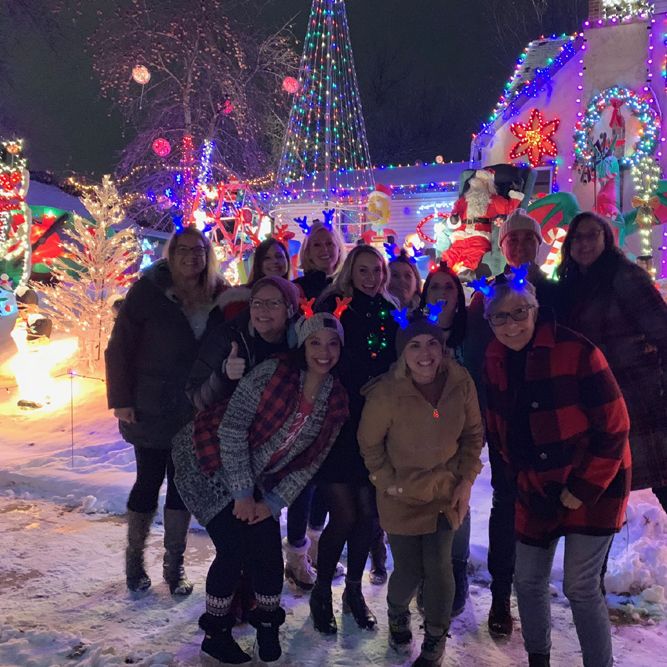 As fall comes to an end, holiday season starts right up! Please join us on our Festive Holiday Lights tour. This 2 hour experience is shown off by a professional guide inside of a nice and warm heated tour bus. The tour includes holiday games, music, candy canes, and an award-winning Holiday Lights show. Click here to book!